Re-opening to all patients beginning May 11th.
At Modern Smile Center, we have several methods of bringing back your bite, speech patterns, comfort, and confidence in your smile. Good oral hygiene habits go a long way toward helping you maintain your natural smile throughout your life, but there are other factors that can increase your risk of decay or tooth loss. If an injury or illness has caused you to lose one or more teeth, Dr. Michael Cimino can revitalize your smile and oral health with the #1 dentist and patient recommended tooth replacement solution – dental implants.
What are Dental Implants?
Dental implants are small titanium posts that are surgically inserted into the jawbone to mimic your tooth roots. Because the titanium and bone-like ceramic materials are biocompatible, implants are able to fuse with your jawbone and support a crown, bridge, or full denture. Beautiful new teeth will be fixed to your successfully placed implants, leaving you with a smile that looks and feels natural and beautiful.
"If it wasn't for your online presence I would not have found the best dentist (Dr. Cimino) and his staff. I am no spring chicken and feel so blessed to find Dr. Cimino. My treatment was/is quite intensive needing implants on all my bottom teeth. I am very near completion and feel like shouting to the world how well this has gone by everyone involved. THANK YOU!!!"
– Monica C.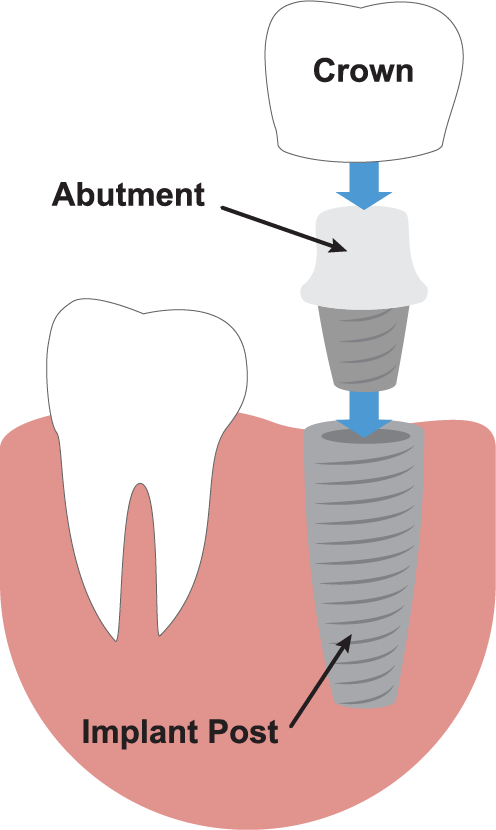 Get Back to Smiling with Confidence
Schedule a consultation at Modern Smile Center Today!
(346) 275-3353
Why Dental Implants are the #1 Recommended Tooth Replacement Solution
Prevention of gum tissue loss and deterioration of jawbone
Preservation of alignment, bite, and TMJ
No removable appliances, no need for adhesives
Floss, brush and rinse the same way you would with natural teeth
Ability to secure crowns, bridges, and dentures
Improved chewing and digestion of food
Durable and long-lasting
Already Living with Dentures?
If you're currently living with dentures that aren't comfortable or secure, Dr. Cimino can help by stabilizing them with implants. With implant dentures, you can experience the same benefits that come with traditional dental implants. And, with the All-on-4® treatment plan, you can regain function and esthetics in one visit!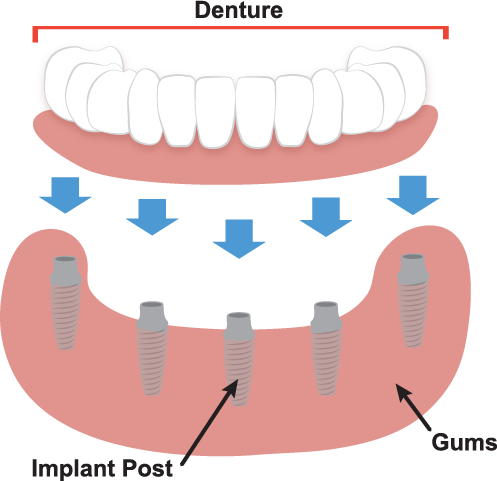 A New Smile After One Appointment?
Hundreds of thousands of patients have experienced a rapid improvement in their quality of life with the All-on-4® treatment method.
All-on-4® differs from conventional implant treatments by using fewer implants and placing longer posterior implants at an angle. These small changes create a world of difference, even in patients with minimal bone volume. Fewer implants mean less expense and less time in the dental chair, and a faster, more comfortable recovery.
Are you wondering if you're a candidate
for dental implants?
Dr. Cimino would love to help you find out. At Modern Smile Center, we have an iTero® scanner that helps us capture high-quality digital impressions, which removes the need for trays and uncomfortable putty impressions. With the increased accuracy provided by these impressions, we're able to give you a more enhanced and comfortable treatment. With the instant view that allows you to see what we see, we can answer any questions or concerns you have while we look at your teeth in 3D!